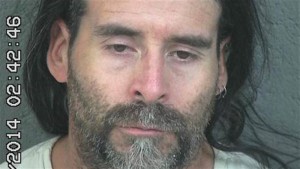 Rex Iverson died in the Box Elder County Jail Saturday after being arrested on a $350 Tremonton Justice Court bench warrant for failing to pay a $2,377 judgment on a 2013 Tremonton City Ambulance bill.
Iverson could not afford bail let alone the $2,376.92 bill to the Tremonton City Ambulance service. There was an attempt to to garnish his wages, "but he didn't have a job, that we knew of," City treasurer Sharri Oyler explained.
To be fair, he was arrested not merely for having debt but also for failing to appear in court about the debt. Though, to be fair in the opposite direction, a man in such financial straits may not have been in condition to reliably receive court hearing notices and afford transportation to court over a matter for which their was already a judgement of debt.
"How can you get blood out of a turnip?" Josh Daniels of the Utah-based Libertas Institute said. "The thing about going to jail, your time does not pay your debt… A person should be obliged to pay, but putting him in jail doesn't solve the problem."
Chief Deputy Sheriff Dale Ward told the Ogden Standard-Examiner, "We go to great lengths to never arrest anybody on these warrants. The reason we do that is we don't want to run a debtors' prison. There is no reason for someone to be rotting in jail on a bad debt."
What do you think? Do you agree with the jailing of this man? Why or why not? Please reply below.