I believe I fully support the #BlackLivesMatter movement. (Cue Macklemore's song "White Privilege" to explain why I don't want to pat myself on the back too vigorously here.)
I agree that those who try to switch it with or even criticize it with "#AllLivesMatter" are being very offensive in the same way–to paraphrase Arthur Chu–it would be offensive to run through a cancer fundraiser screaming "There are other diseases too!" or crash strangers' funerals and shout, "I too have felt loss!"
However, I think the below picture is heartwarming. To me, the below picture isn't crashing someone else's thing to minimize that someone else's unique troubles with broad generalities; Rather, the below picture seems to me a true reflection of this girl's personal unique love and fears. To use the analogy above, this is this girl's own personal figurative fundraiser for her own personal figurative disease. That's what it seems like to me.
Of course, offense is not a logic but a subjective feeling. There is no right or wrong with offense. Either something makes you feel it, or it doesn't. It's not the same for everyone, and that's fine.
What do you think? Respond now.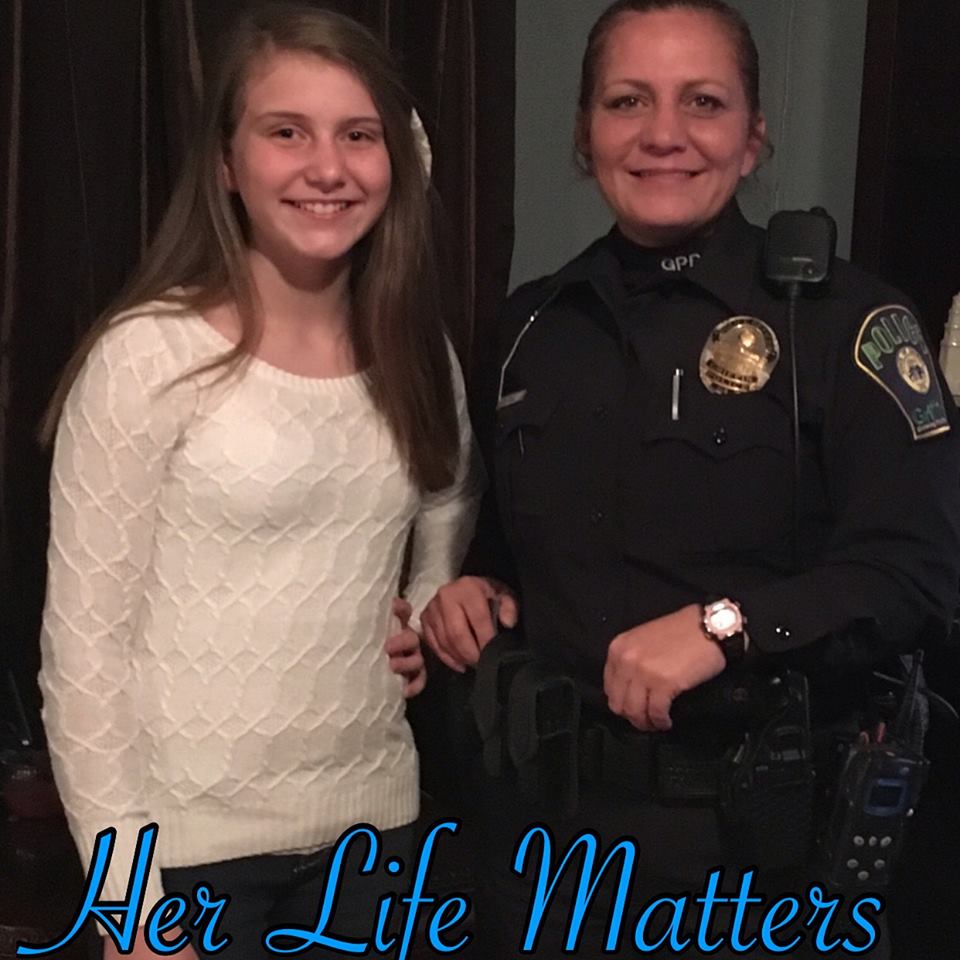 Well, someone reported my daughter's photo as offensive! Since when is a picture of a child and her mother in uniform with Her Life Matters displayed on it offensive? In what way? So I will repost the picture she felt so proud of
– Missy Hall, public Facebook post

What do you think? Respond now.
My Additional Comments (feel free to skip) with random links to my upcoming book:
I am myself quick to criticize the profession of policing in a country with over 2 million human beings incarcerated, mostly with only nonviolent charges and many being innocent of even those charges. That's not even to mention the obvious racism and collateral damage in the destruction of families via this violent–and often deadly–war on nonviolent people.
However, with that said, it's a mistake to hate all cops just as it is mistake to hate all criminals or even hate people because of their race. It is a mistake to blame some not all. Cop-hatred just like all hate is–I believe–merely projection by people who buy shoes made by child slaves, or who repress guilt about their own imperfect parenting, or who purchase jewelry and perfume instead of donating to charity, or who kill themselves with cigarettes, alcohol, or overeating instead of doing what would really make them happy which surely is to make the world a better place.
It does not matter your profession or race. If you–or I–are looking to point fingers at the guilty, we need to find a mirror.
There is never going to be a justification for hatred. All human suffering is inherently unjustified.
Those of us who genuinely want to work to fight the systemic and often state-sponsored violent racism in our society would undermine our own cause by supporting divisive irrational hatred.
That's why, for as much as I criticize the system, I am happy to share this picture and spread that little girl's love for her mom.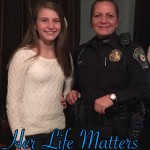 If you like my post, please do this (free and easy)
Posted by
Scott Hughes
| Categories:
Politics and Commentary
|

About Scott Hughes
I am the author of Achieve Your Dreams. I also published the book Holding Fire: Short Stories of Self-Destruction. I have two kids who I love so much. I just want to be a good role model for them. I hope what I do here makes them proud of me. Please let me know you think about the post by leaving a comment below!